We have openvpn access server 2.10.1 installed. We use radius auth with post_auth script as described there -
https://openvpn.net/vpn-server-resource ... post_auth/
Everything works great expect we have a problem with import autologon profile for new radius users (who connects and imports a profile for the first time) using the option "Import autologin profile" (we use openvpn client v3.1.3):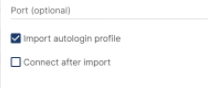 So if a new user tries to import autologin profile and he/she has never used this openvpn server before he/she gets this error:
"Failed to import profile. User lacks autologin privilege".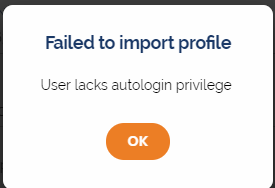 If the same user tries to import the profile one more time - no problem, the profile get imported without error.
I am trying to understand what is wrong and how I can fix this issue.