Hello people.
I'm running OpenVPN server on a Windows11 box, is working but I see the logs and I still don't fix this issue related to the logs files.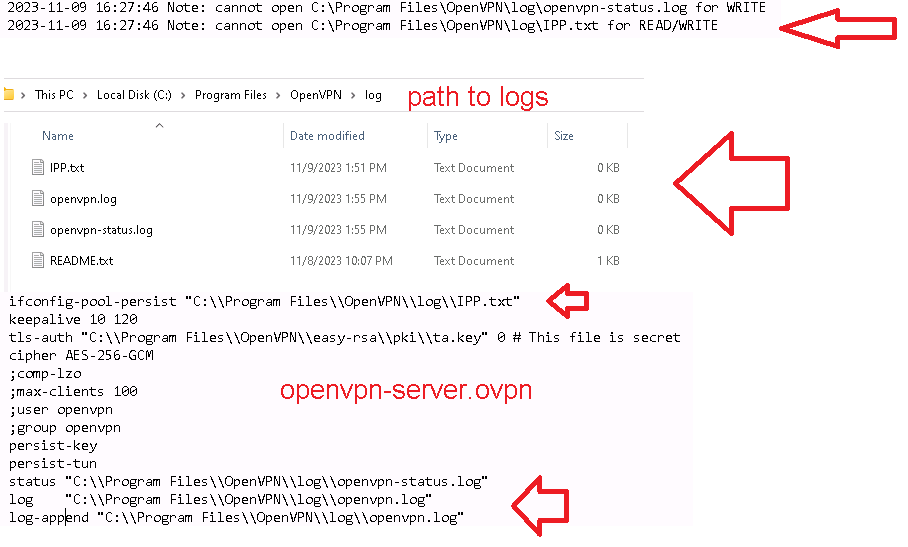 U can see that the logs, ovpn cannot open thos files and they exist.
Latter I move the files to:
c:\openvpn\log\
Now I can see info in my files except openvpn.log.
Is still empty but don't see any error in the log screen.
Running latest version 2.6.7 Under Windows 11 Pro.
Any tip that could help me fix this issue

Regards!!!